AMY WILLIAMS RYMAN, OWNER

215 NORTH ROYAL AVE, FRONT ROYAL, VA 22630

PHONE 540-635-3322 FAX 540-635-2313

EMAIL: amyw@abcinsurancellc.com

WE SHOP TO SAVE YOU MONEY AND TIME

STOP BY AND VISIT US AT 215 NORTH ROYAL AVE

DRIVE-THRU WINDOW AVAILABLE FOR PAYMENTS

Thank you for visiting our Internet site. As an up-to-date business, we want to give you the opportunity to stay in touch with our company.

We are making an effort to present you with our entire spectrum of offers as soon as possible.

In the meantime you can reach us at 540-635-3322. We are looking forward to hearing from you. You can also contact us at amyw@abcinsurancellc.com or michelle@abcinsurancellc.com

If you are not familiar with our company and your first contact with us is online: We would be pleased to hear from you! Please let us know what your needs and questions are, we will be more than happy to help.

In brief, you should know the following about us: Our specialty is in the area of property and causualty insurance. We provide insurance for home, renters, auto, motorcycle, SR22, FR44, Commercial and Recreational. Preferred and High-Risk Drivers Welcome

Our regular customers particularly value the great service and personal attention they receive from our agents, Amy and Michelle.

Our business is located at 215 North Royal Ave in Front Royal, VA.

Hours : Monday - Friday 9:00 - 5:00 Closing for lunch. Stop by to see us and receive a free quote.

Over 25 years combined experience

Chris, Amy, Brooklyn and Cayden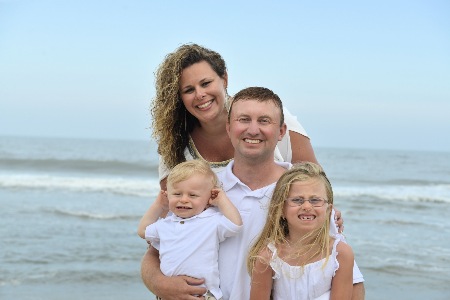 Copyright ABC Insurance LLC 2008 All rights reserved